Tour Tools
The Investor Site Tour concludes with Tools...
After clicking on Tools from the top-left main menu, a further selection may be made for either optional product: Quicken (personal finance software) or Turbo Tax (tax preparation software).
Users may also create a custom watch list of stocks.

Images from Tools are displayed below.

PERSONAL FINANCE: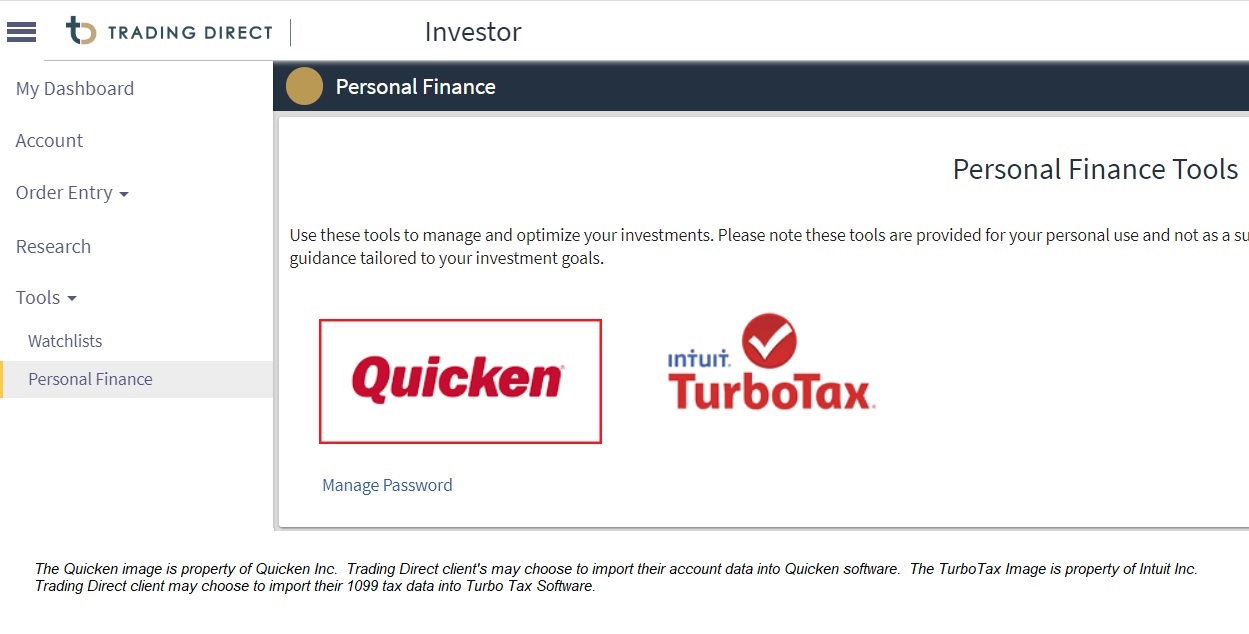 WATCH LIST:


The tour has been completed. Go back to the start of the Tour.