Tour Accounts
Trading Direct Client Site Tour: Portfolio

After selecting "Portfolio" in the top-navigation menu, you may then choose to view either Balances, Holdings, History, Etc in the sub-navigation menu. Illustrations below...

Location: Balances

From the Balance screen, view the credit or debit balance, along with the current market value of positions held, and the net equity, either in a single account, or the aggregate of all linked accounts.

Margin account holders may also view the margin buyer power, day-trade buying power, withdrawable funds, and any funds due figures in the "Key Values" section on the left-hand side of the screen.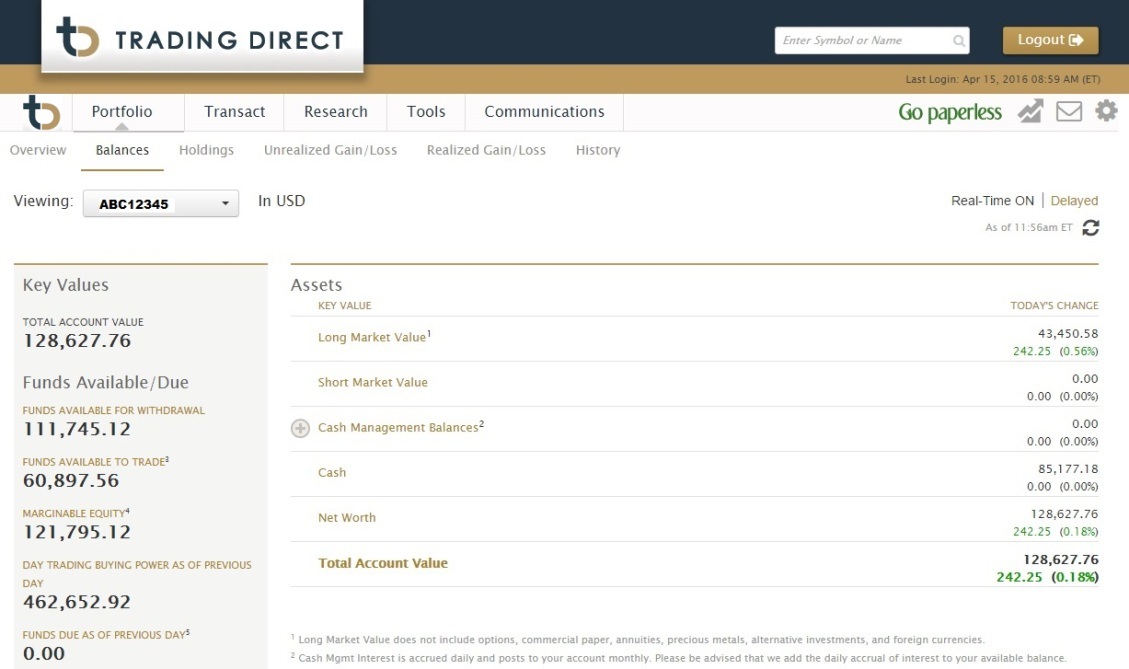 Location: Holdings

From the Holdings screen, view the current holdings for a single account, or an aggregate of all accounts linked.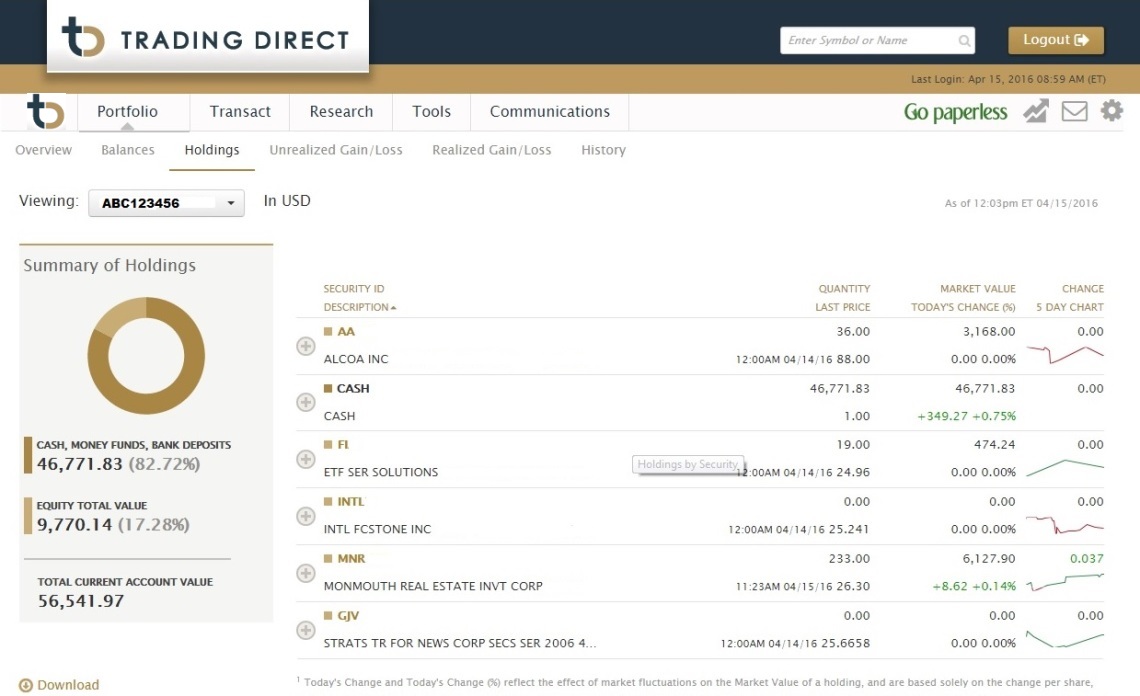 Location: History

From the History screen, view all, or a specific type of entry in a single account or group of linked accounts. This screen may also be filtered by time period and symbol.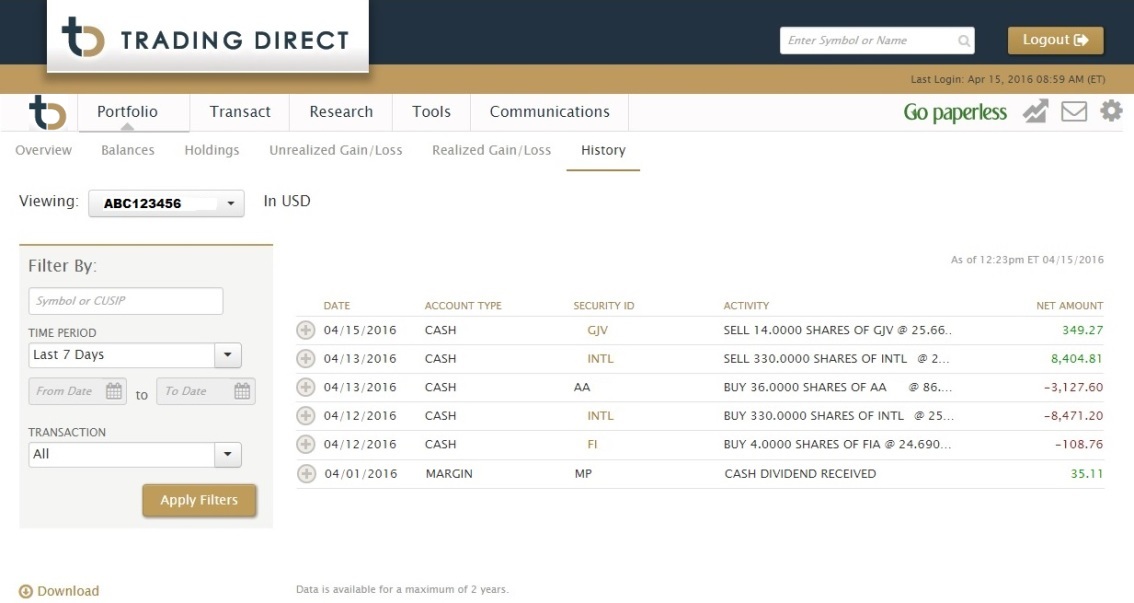 Content displayed in above images copyright 2016 Pershing LLC, and copyright 2016 Trading Direct, a division of York Securities, Inc.

Next: Continue tour with the Trading screens...